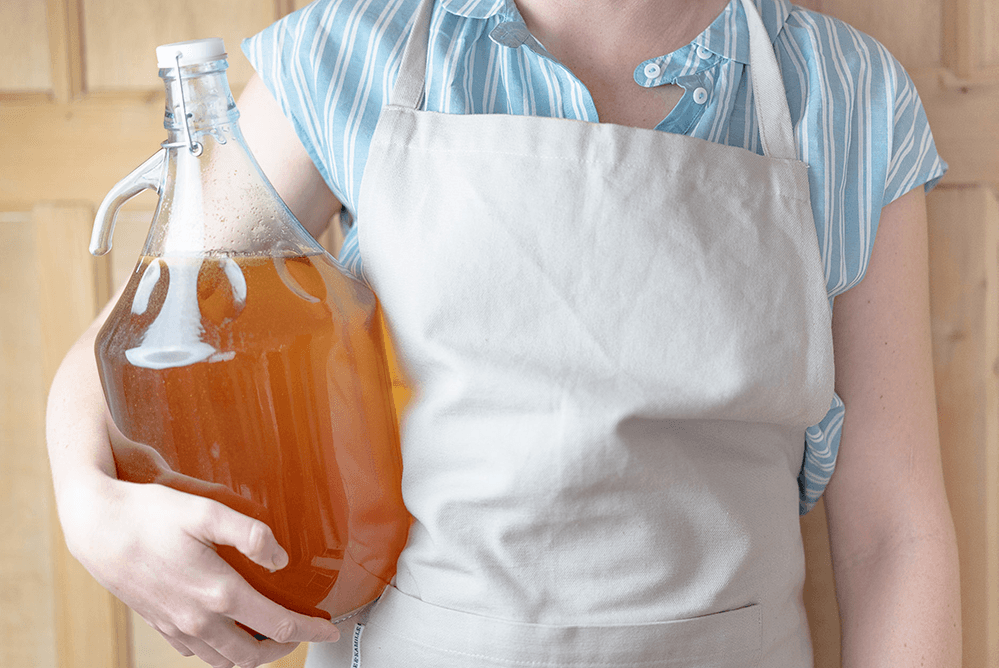 Apple Ginger Beer for Father's Day
Father's Day is just around the corner if you call the US or UK home. It's one of those days where you don't want to spend a fortune, but a little bit of acknowledgment for everything your Dad or father figure has done is always appreciated. Gifting something you've made yourself is the best way to win him over, you'll be the favourite in no time.
We've come up with a new Apple Ginger Beer recipe that we highly recommend you try out. It's the perfect refreshing beverage, the strong, spicy notes of ginger with a slightly sweet, more complex apple base. If you're like us and prefer it to be heavier on the ginger, don't be scared to throw in a few more chunks of the good stuff.
If you want to try some different flavours change the apple juice for an alternative; pear, cranberry or pineapple. Just make sure the sugar content is the same as the apple (around 10g/100mL on the nutrition panel). If it is more or less then adjust the added sugar and water levels accordingly. Too much sugar may cause speedy fermentation resulting in more alcohol and exploding bottles.
If you're based in NZ or Australia now is a great time to start practising your recipes so they're perfect in time for September.
Alcoholic Apple Ginger Beer
Ingredients
400 g (14.1 oz) brown sugar
3.25 L (3.4 US qt) water at 35oC
20 g (0.7 oz) dried ginger or 2/3 cup (1.3 oz) of fresh ginger juice
½ cup (125 mL) lemon juice
1 packet Mad Millie Ginger Beer Yeast
1 L (1 US qt) Apple juice
White sugar for carbonation
Method
Dissolve the sugar in 1 L (1 US qt) of water, mix in the ginger and lemon juice.
Add to the fermenting jar.
Add the apple juice and remaining water to the fermenting jar.
Add the yeast and carefully swirl to mix.
Half fill the airlock with water and fit to the top. Ferment for 1 week at room temperature (20oC/68oF).
After 1 week sanitise 6 x 750 mL glass bottles, a jug and a funnel with boiling water.
Use the 0.75 scoop on the 3-way sugar measurer to add 1 scoop of white sugar to each bottle.
Pour the ginger beer into bottles. Seal and ferment for 2 weeks at room temperature (20oC/68oF) then enjoy!